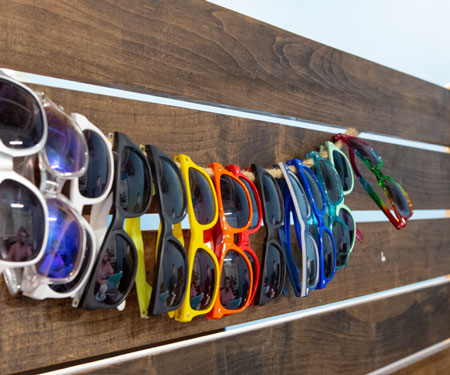 SEO Manager
Learn, grow, contribute, and lead at Two Octobers.
SEO Manager
Two Octobers is a boutique digital agency providing online marketing services with a strong focus on measurable results. Our team is small, smart, and fanatically analytical. We're looking for bright, energetic marketing professionals to help us grow.
Two Octobers' work environment is friendly and results-oriented. Our core values are: be smarter; answer questions with data; start with a business goal; be collaborative; understand consumer behavior; get ideas from humans, get efficiency from tools.
We also like dogs in the office, unless they are crazy. We like crazy dogs too, just not in the office.
We look forward to hearing from you!
______________________________________________________________
Job Summary
The SEO Manager is responsible for delivering SEO services for both local and national client accounts. This experienced SEO professional will assess, design, and implement SEO services and projects, with an emphasis on content strategy and planning.
Our goal with every client is to demonstrate that digital marketing is having a real business impact. As SEO Manager, you will be expected to serve this goal with passion and creativity, using every resource at your disposal.
Primary Job Responsibilities
Manage all aspects of client SEO campaigns, including keyword research, on-site & technical factors, content, authority and search features.

Develop content strategy and execution plans for clients, and coordinate execution with content producers.

Focus on building strong client relationships, utilizing demonstrated client service and relationship management skills. 

Effectively communicate strategy, opportunities, and results with clients and all stakeholders.

Understand clients' business goals and what it takes to deliver excellent service.

Measure results of campaigns in Google Search Console, Google Analytics and external tools like Moz and SEMrush, using detailed performance metrics, behavioral data, and market trends. Prepare monthly reports for clients.

Analyze and document issues and SEO opportunities on client websites.

Develop SEO strategies to meet individual client needs.

Work with SEO colleagues to continuously improve SEO deliverables and documented best practices.

Communicate with clients and other stakeholders in a professional manner.

Provide leadership; guide and mentor junior SEO team members.
Knowledge and Skills
High level of proficiency in Search Engine Optimization, including:
In-depth analysis of the technical (code) elements that influence search engine performance.

Content analysis and optimization.

Content distribution experience in different formats across various platforms.

Mobile optimization.

Citations, Link building, and Brand mentions.

Website navigation, user experience, and information architecture.

Schema.org markup.

Reputation management.

A/B Landing Page Testing.

Social media.

Google Analytics and Google Search Console.

3rd party SEO and analytics tools.

SEO success metrics and reporting.
Other skills:
High level of proficiency in Excel or Google Sheets, including pivot tables, vlookups, and formula building for text manipulation and data analysis.

High level of proficiency in Google Analytics.

Strong knowledge of Digital Marketing activities such as SEM, website usability, remarketing/retention, and display media optimization.

Understanding and basic programming of HTML.

Demonstrated aptitude for understanding consumer behavior.

Strong aptitude for analytical and quantitative reasoning – ability to identify business questions and conduct data analyses in order to find answers.

Excellent organizational, problem solving and project management skills.

Ability to prioritize projects, pay excellent attention to detail, and multi-task.

Strong written, verbal communication and active listening skills.

Function effectively under pressure and maintain a sense of humor.

Strong interpersonal and collaboration skills.

Work effectively in a diverse team environment.

Work collaboratively with Clients, internal team, and other stakeholders.

Willingness to help wherever needed, and to encourage teamwork.

Experience copywriting for web a plus.

Experience with JavaScript and other web development technologies and frameworks a plus.
Education and Experience
4 year degree in Marketing, Business or related coursework preferred. Will consider a combination of experience and education related to position.

5 years of experience in digital media and related disciplines, including 3 years of direct SEO experience.

2+ years of experience with creating different types of content- long form, short form, social media, videos, infographics, ebooks, blogs, etc.  

2+ years of experience in content distribution in different formats across various platforms.

Strong business acumen with broad digital and search marketing knowledge.
Essential Job Functions
Manual dexterity sufficient to reach and handle items: must be able to use hands, stoop, bend, and reach with hands and arms. 

Requires ability to sit for extended periods of time at computer.

Ability to have clear vision at 20 inches or less, and to identify and distinguish colors.

Must be able to lift up to 25 lbs.

Requires the ability to speak, read, write, see, and hear to perform essential duties of the job, and be able to communicate clearly.

Must be able to perform and complete multiple tasks.
Other Open Roles
Digital Marketing Manager (SEM)
If you are a fanatically analytical marketer and enjoy working in a team environment, we would love to hear from you.