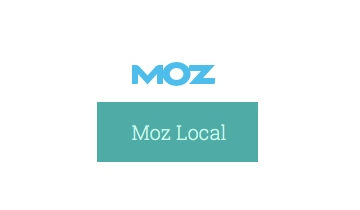 Problems with Location Data
Problems with Location Data
Local SEO: Visible. Accurate. Complete.
Two Octobers' Local SEO program manages business listings and develops citations for hundreds of brick and mortar store locations nationwide.
We use Moz Local to monitor the quality of our clients' business listings on 15 sites. We have developed our own business listing management score based on Moz numbers that we call Visible, Accurate, Complete (V.A.C. Score). Each month we use the Moz reports to capture performance for each of our locations. Looking at how every location is performing on every site is very helpful in identifying stores and sites that need attention.
This month (end of April 2015) we saw some pretty large and unexpected changes – mostly in the wrong direction. It's common for a few scores to fluctuate by a few points, but they all tend to trend up over time. In April, the Moz "Complete" score dropped for 61% of our listings, month over month!?
What happened? Is something wrong with the reporting tool (Moz)? Did something change with individual sites? Did one of the root databases shake things up? Did we screw the pooch somehow?
Because we collect the same data points month over month for all business locations and all websites that Moz reports, we were able to do a meta-analysis that spanned individual listings, clients, websites, tools, and time. Thus we eliminated variables that might be specific to a given location or client to get a cleaner look at anything hiding underneath.
Here's what we found.
Yahoo Local
We've noticed that Yahoo is pretty random. Sometimes we find a listing, sometimes not – both manually and via Moz. This certainly has something to do with duplicates, but also Yahoo listings just seem to come and go. When we looked across multiple stores there was no unusual pattern with Yahoo (other than the usual nonsense that is Yahoo).
Keep looking.
Bing Local
We bulk manage our Bing Local profiles via Bing Places for Business. We noticed that several of our Bing listings disappeared from Moz. When we checked in the Bing dashboard and Bing Local they were, in fact, missing. What gives? Again, we looked for patterns with Bing across the locations we manage. Most listings were fine. The problem was confined to a handful of listings.
If you use Bing Places for Business you probably noticed they updated their dashboard. In the process it seems that some listings were lost. At least one of ours was improperly merged into another and removed. Fortunately Bing support has been helpful in restoring these.
Bummer about Bing, but still not the problem we're hunting.
Facebook
A number of Facebook profiles disappeared from the Moz reports. In a few cases it seems that the profile is actually gone from Facebook, but mostly there is at least one profile, and usually several "unofficial" profiles as well. My guess is that Moz is having trouble with the Facebook API.
Factual
As we worked through our reports this month, we found time and again that Moz could not get data from Factual. Moz support told us that Factual is having some issues with their API. Moz got the Factual data for some of our store locations with no problem. For others there is an error about not being able to connect. This affects about 40% of our listings reported in Moz.
So there's part of the answer. But I don't like it. This isn't just about missing data.
Next, we looked at the Factual scores for all locations excluding those with missing data. 84% have lower quality, as reported by Moz. The drop ranged from 5 to 14 points.
There it is. Something's up with Factual.
Has anyone else noticed similar issues? What are your thoughts?
**
Located in Denver, Colorado, Two Octobers is a boutique digital marketing agency specializing in paid, organic, and local search marketing. Forget about buzzwords, let's talk real results. Give us a call to learn more.