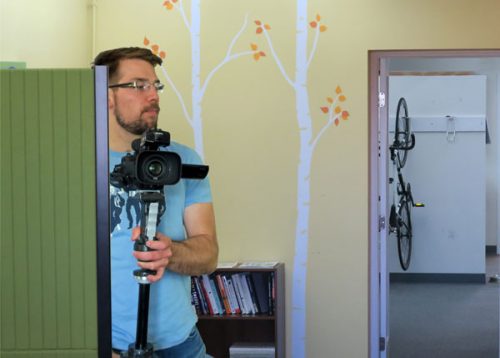 Why Use Video SEO?
Why Use Video SEO?
To Rank Higher and Increase Click Through Rate of Course!
There is one specific reason you should want to use video content as a means of driving your website to the top of a search listing: to provide unique content for your user/potential customer. Of course, the video content should be both impressionable and valuable. Having a valuable and unique presence in the marketplace is the derivative of any successful offering. It is also essential to recognize that "value" is derived from a consumer's point of view, not the content publisher's, so be sure you don't waste time on meaningless video content. Depending on the product or industry, the video content can be anything entertaining, educational, a product demonstration, advertising message, etc. Just be sure it is relevant for your target audience.
As a direct effect of offering this unique content and (note the italics) optimizing it for search, your site will organically accumulate traffic or, as said by Google, "result in more clicks to your pages" by means of higher rankings and a more noticeable listing in the search engine results page. This traffic will aid in driving immediate conversions, building brand awareness and, thusly, driving long-term conversions.
Hosting content on sites like YouTube or Vimeo and embedding on you own site is always a simple option, but rarely the best. Of course, the YouTube/Vimeo hosted content will have a larger audience base than your own site, which provides the potential for a higher number of impressions, but any link building, page rank, or content value gained from these videos will not be attributed to your site. Seeing that these are all ranking factors for the engines, it would be a huge missed opportunity! Be smart and capitalize on your content. Whenever possible, it is best to host videos on your own site.
When putting up the video content on your site, following the Schema.org guidelines for marking up video content is also smart. Why skip the opportunity to let crawlers know you're an extra-super-smart digital marketer? When filling in these schema tags, it is very important to create a transcript of any dialog in the video so the content can be indexed. Crawlers cannot obtain any information from images or videos embedded in your site's source code (not yet anyways. However, Google is working on an automated delivery project). The transcript can be hidden from the visible version of your page if desired. Using the Schema.org guidelines for sharing a video transcript is likely to be your best option. It is also advisable to post only one video per page in order to maximize content and encourage site navigation.
If you choose to enable users to share and embed your video, it is a good idea to install a custom tracking code into the video's embed code.
A final important step in optimizing your hosted content is to create a video site map and submit it to Google webmaster tools. Doing so will create a clickable thumbnail from your video (of your choosing, assuming you added it to your sitemap) and rich snippets that will be displayed in SERPs (search engine results pages). Having these additional items attached to your organic listing make it far more noticeable. And that's what this is all about, isn't it?
Thanks for reading! Happy optimizing.