Marketing Analytics
Bring us your burning questions. We'll bring data-driven answers.
Our love for questions and data go hand-in-hand.
We're a curious team of thinkers. We welcome challenging questions that give us pause, that we can dig into and examine. And we seriously love data--we dig into data at its most granular level. We're ready to help you answer the questions that keep you up at night.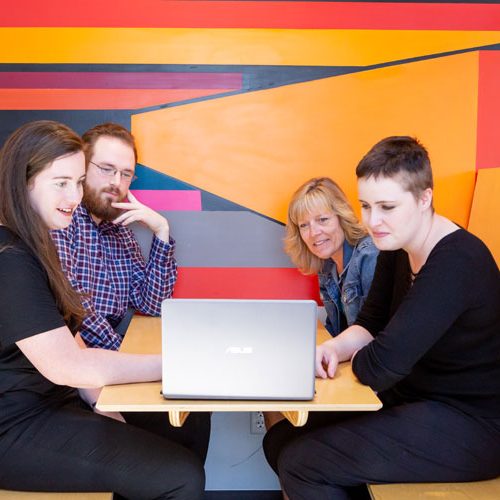 We Make Data Work Hard for Digital Marketing
We help marketers understand, react, optimize and improve businesses in real-time. We continually fine-tune what's working/what's not, while on the quest for outstanding ROI. We help demonstrate that marketing is delivering value for the business, and we uncover nuggets in the data to make each marketing deliver even more.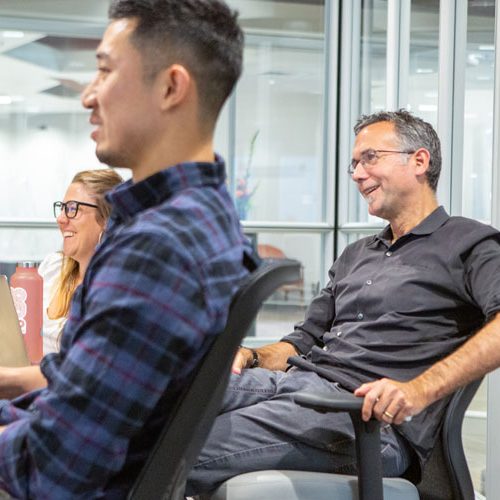 Conversion Rate Optimization
Businesses often think about digital marketing as a means to generate traffic, but what happens next is equally important. Once people visit your site, how many convert into customers? We use state-of-the-art tracking tools that record key points in the conversion funnel on your website, then use that data to discover main drop-off and success areas. Using that info and A/B testing, we begin the optimization process on your site.
How we work
All our engagements come with a hefty dose of marketing analytics, because it's just how we think. Included in SEO projects, content marketing, and paid media of all types is a review of your Google Analytics implementation and a deep-dive of the way users are interacting with your site related to the channels we manage. 
Analytics Packages
We also offer a variety of analytics packages to meet specific needs.
Audit Analytics
Google Analytics Audit
You want to rely on the website metrics Google Analytics is reporting, but it's hard to know if critical implementation issues may be getting in the way of accurate data. Our audit ensures Google Analytics is deployed correctly and ensures that common problems, like cross-domain tracking or incorrectly firing goals, aren't interfering with the accurate data that helps you derive real insights for your marketing program.
Review of Google Analytics across two dozen factors
Report of findings, including priority of issues that need to be addressed
Learn Analytics
Analytics Insights & Monitoring Package
For a free tool, there's a lot packed into Google Analytics. Are you confident the data tracked is accurate? Are you using it well enough? Does it impact your marketing decisions? With this package, we provide ongoing monitoring of your analytics setup *and* describe what it's telling you and how to act on those insights. Included is insights on traffic acquisition, goal tracking, audience effectiveness, and website usage patterns.
Customized insights that are actionable for your marketing program
Ongoing monitoring of analytics accuracy
Monthly reporting
Analytics for People: Practical Training to Make Analytics Work for Your Business
Big data may be the buzzword of the day, but people are what really matters. In this workshop-style session given at your location or ours, we explore how analytics can better serve the people in your organization and help you connect with your customers. The format will be very participatory. This workshop will teach you:
Google Analytics best practices to understand your customers, marketing channels, and the effectiveness of your website.
A plan to create a virtuous cycle of feedback, whereby data fuels continuous improvement of your business metrics.
How to use analytics with cross functional teams.
Data Visualization
Audience Analysis Jump Start
Hiding out in your data is impactful insight about your prospects and customers. We identify your best prospect and/or customer segment from Google Analytics data, discuss the findings with you, show you how to apply the findings to ongoing marketing efforts, and empower you with a dashboard to continuously monitor your key audience data. Audience insights are for everyone with this cost-effective package.
Audience analysis dashboard
Dashboard hookup to your data sources
Expert analysis
1 hour walk through Q&A
Scroll Tracking Jump Start
How engaged in your content are your users? Scroll tracking tells us how far down users view pages on your website, providing valuable insight on individual pages and across your website as a whole. But scroll tracking doesn't come out-of-the-box in Google Analytics, it takes some set up. We'll help set it up on your website, configure Google Analytics to read out the scroll tracking data to you, and implement an easy-to-read dashboard for the data. Also included is a live analysis of the data, so you can derive actionable insights immediately.
Set up scroll tracking on your website
Scroll tracking dashboard
Expert analysis
1-hour walk through Q&A
The Two Octobers team asked more probing questions about specific metrics than I have come across with other agencies.
Two Octobers Blog
How to Get the Most Out of Google Analytics
Read More
Two Octobers Blog
8 Data Storytelling Concepts (with Examples!)
Read More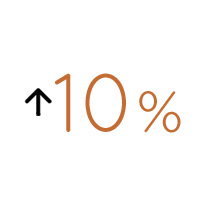 How often is social part of the buying process?
Dig more into your data to know how each channel contributes.
Two Octobers Blog
Six Great Google Analytics Dashboards
Read More