5 Ideas for SEO Success in 2021
It is more important than ever to be investing in long-term digital strategies like SEO. But how do you know what should be prioritized?
Are you constantly overwhelmed by every Google update? Does thinking about SEO make you cringe? Learn the five things you need to be implementing this year to improve the organic visibility of your website and how to actually do it yourself.  Join Niki Mosier (Head of SEO) in this two-hour session to learn the best practices in SEO for the upcoming year.
Having a strong SEO foundation can set your business up for continued success online. But knowing where to start and what to focus on can be overwhelming. In this two-hour online workshop, we will walk you through SEO basics with modern tips. There will be dedicated office hour time to dive into your specific data needs and questions.
After attending this workshop, you will be able to:
Gain a better understanding of schema markup and why it's important
Learn how page speed can impact your bottom line
Better understand how SEO can impact your business long-term
Have the opportunity for one-on-one questions with Niki to discuss and troubleshoot your specific challenges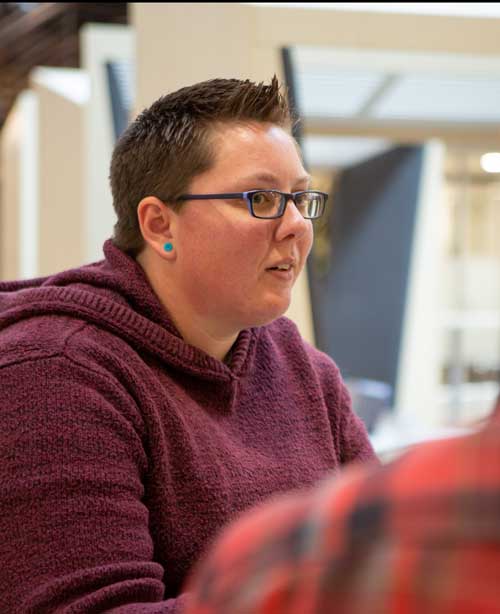 This event is not currently scheduled. Stay tuned, an updated recorded video of this session will be available soon!
Niki Mosier is Two Octobers' former Head of SEO. She loves sharing her SEO knowledge and can be found speaking at both local meetups and international conferences. Her long resume includes speaking engagements at SMX West and publications in Moz.
View a previous recording of this workshop below.
why join the live webinar?
Live workshops are more interactive. You won't want to miss the office hours offered at the end of each session, where attendees ask questions and interact not only with our knowledgeable presenters, but also with each other, to extend their learnings from the workshop. Click here to signup.
We love educating marketers! See below for a few upcoming online workshops
looking for something more personalized?