Is your data drawing insights that drive action for your business?
Intertwining storytelling, context, and purposeful KPIs with your analytics and reporting is one of the most powerful opportunities for marketers to demonstrate success and guide business strategy.  Join Two Octobers' cofounder Nico Brooks in this one-hour session to jump start your 2021 approach to analytics.
Analytics is at the core of everything we do at Two Octobers and has been one of our values since our beginning.  In this one-hour workshop, we will explore both technical and theoretical analytics to strengthen your skills in data collection, interpretation, and demonstration.
Build a foundation: what analytics can (and can't) do

Answer key questions – including tutorials/case studies

Create your virtuous cycle: get digital analytics working in service of your organization and mission

Deep dive into unique capabilities in tools and platforms like: Google Tag Manager, Google Analytics, Google Data Studio

One hour of content with an optional 30 minute office hours session for personalized Q&A afterwards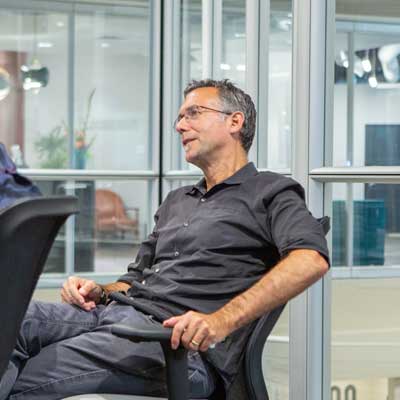 Nico Brooks is the Head of Analytics at Two Octobers as well as one of our co-founders.  He is a bridge between two traits unlikely to be part of one person: technical prowess and strategic thinking.  He is also the creator of the world-renowned annual Two Octobers dog calendar.

Past attendees rate our online workshops an average of 3.7/4!
"I had the opportunity to receive some marketing training from staff at Two Octobers, and I was very impressed by their professionalism, enthusiasm about the field, and depth of knowledge."
– Kirsten Mathison
We love educating marketers! See below for a few upcoming online workshops
Bias lurks in the corners of all our marketing campaigns. We look at how research, analytics, and marketing controls can be dialed in to drive marketing results while working against bias.
One of the biggest under-utilized resources in SEO is Google's Search Console data. Your own site data is more valuable than you think to drive SEO strategy & generate results. Join Two Octobers' product director Noah Leaner in this one-hour session to learn how to make better SEO and content decisions with Google Search Console …
Workshop: Making SEO Decisions with Search Console Data Read More »
Strategy, goals, and planning are big-picture challenges for most marketing teams. Learn the most important components of a marketing roadmap as well as the behaviors needed to keep it fresh and agile.
No event found!
looking for something more personalized?