Getting the Most Out of Your Google Grant
Google Grants is a Huge Opportunity for Non-Profits. Are You Using It Well?
Does your Google Grant feel like a $10,000 untapped opportunity? Do you find it hard to leverage and measure the impact your grant is having on your non-profit? Or maybe you suffer from that pesky "I don't know what I don't know" feeling? Two Octobers' half-day online workshop helps marketers gain control of the strategy and impact of their Google Grant.
Two Octobers has years of experience helping non-profits with Grant accounts, and along the way we have encountered and overcome just about every challenge you can imagine. In this three-hour workshop, we will walk through how to avoid grant suspensions, paid search best practices, campaign strategy, and tips for maximizing your reach and your $10,000 grant. The session will be packed with tips and tools, and there will be time at the end to dive into your specific needs and challenges. The workshop group will consist of marketers from local non-profits, so there will be ample opportunity to learn from each other.
In this workshop, you will:
Learn how to set up automated rules to flag problems before they become suspensions.
Learn how to conceptualize, build, execute, optimize, and measure a campaign.
Learn advanced tactics to help reach your grant cap.
Grow your network of local non-profit marketers and see what they're doing to grow and succeed.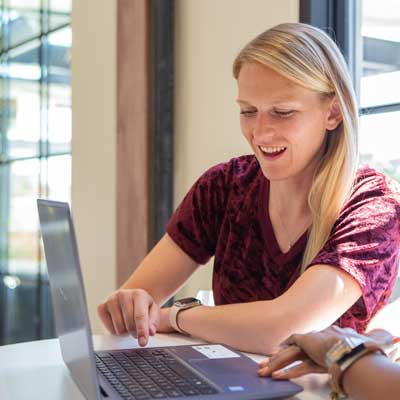 Date: This workshop is not being offered at this time. See below for a recording of our last session.
Category: Paid Media Training
Maggie Castle is the Head of SEM at Two Octobers, where she also leads the Digital Marketing Training group and spearheads the workshop program. Ecommerce is where most of her marketing expertise falls, and she expects to be very busy come November! She has been working in digital marketing for almost ten years, four of which have been spent growing with Two Octobers.
View a previous recording of this workshop below.
why join the live webinar?
Live workshops are more interactive. You won't want to miss the office hours offered at the end of each session, where attendees ask questions and interact not only with our knowledgeable presenters, but also with each other, to extend their learnings from the workshop.
We love educating marketers! See below for a few upcoming online workshops
looking for something more personalized?