how to migrate your site from an seo perspective
So you've invested in a new website... but do you have your migration strategy in place to ensure the impact on your organic traffic is minimal?
Building a new website is a costly and complex endeavor, and if you don't slow down to make sure your figurative SEO ducks are in a row, the investment of time and money could be undone after you launch the new site. Join Niki Mosier (head of seo) in this two-hour session to learn how to migrate your website without affecting your google ranking or clients.
In this two-hour online workshop, Niki Mosier (Head of SEO) will share her SEO site migration playbook and highlight the tasks and considerations you should employ when relaunching your website. The session will be packed with strategic and tactical tips that most businesses miss when taking on the endeavor of relaunching a site. There will be time during a dedicated office hours to dive into your specific data needs and questions.
After this workshop, you will be able to
Understand ROI when you dedicate resources to an SEO migration strategy.
Get a pre and post relaunch SEO checklist.
Learn about common pitfalls and hurdles from a seasoned SEO perspective.
See how to track and monitor the impact of your site relaunch with our preferred tools.
Ask questions specific to your project in our dedicated office hours during the workshop.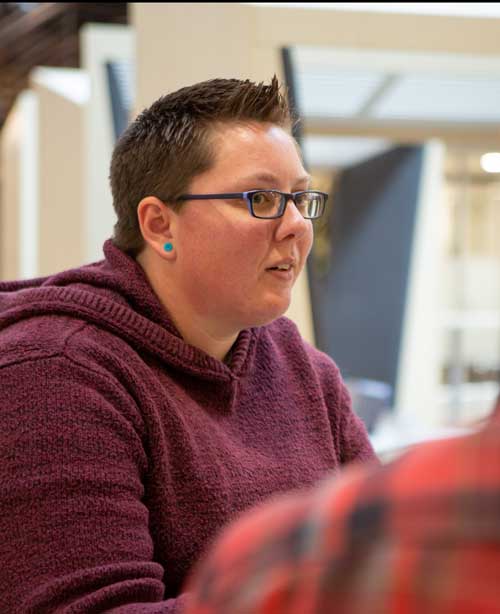 Date: This workshop is not being offered at this time. See below for a recording of our last session.
Category: SEO & Content Training
Niki Mosier is Two Octobers' former Head of SEO. She loves sharing her SEO knowledge and can be found speaking at both local meetups and international conferences. Her long resume includes speaking engagements at SMX West and publications in Moz.
View a previous recording of this workshop below.
why join the live webinar?
Live workshops are more interactive. You won't want to miss the office hours offered at the end of each session, where attendees ask questions and interact not only with our knowledgeable presenters, but also with each other, to extend their learnings from the workshop.
We love educating marketers! See below for a few upcoming online workshops
If you don't have buy-in from the right stakeholders, your biggest marketing successes can be chopped down with a budget reduction or a shift in strategy. Join Two Octobers' cofounder Kris Skavish in this one-hour session to learn tips in the art of telling the story of marketing impact, success, and insight.
Bias lurks in the corners of all our marketing campaigns. We look at how research, analytics, and marketing controls can be dialed in to drive marketing results while working against bias.
No event found!
looking for something more personalized?