Social Ads for the Analytical Marketer
Social Engagement Is Great, But How Can You Use That Momentum To Drive Conversions?
Navigating the social advertising landscape can be confusing with many pitfalls along the way. In this workshop, we will equip you with the tools you need to create successful campaigns. Join Karen O'Toole (Head of Social) in this one-hour session to learn how to optimize your social campaigns in a way that has real impact.
Two Octobers has years of experience helping clients across many verticals grow their business through social media advertising. In this two-hour workshop, we will walk through how to build, optimize, and report social media campaigns utilizing both Facebook Ads Manager and Google Analytics.
In this workshop, you will:
Learn how to set up tracking you need to collect the data you need to make smart decisions.
Learn how to execute, optimize, and measure a campaign.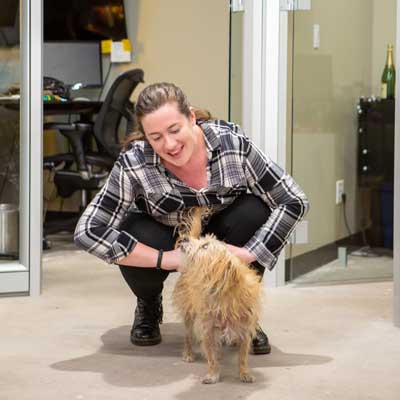 Karen O'Toole is the Head of Social at Two Octobers, where she is an instrumental part in helping our clients' businesses grow. Karen is a go-to for big picture marketing strategy, but she's also really good at answering those pesky "where is this button in Facebook" questions too.
View a previous recording of this workshop below, when the workshop had a different title but similar content: "How to Build Social Campaigns that Convert."
why join the live webinar?
Live workshops are more interactive. You won't want to miss the office hours offered at the end of each session, where attendees ask questions and interact not only with our knowledgeable presenters, but also with each other, to extend their learnings from the workshop.
We love educating marketers! See below for a few upcoming online workshops
Join Two Octobers' cofounder Nico Brooks in a workshop that shows you how to find stories within data that can be a beacon of light for your business in 2021 as well as fundamentally change your perspective on data mining and presentation.
Content is a powerful tool for telling your organization's story and meeting your audience in the stages of research and discovery. This workshop teaches you how to use a data-driven approach to craft a content plan that will reap exponential online benefits.
Bias lurks in the corners of all our marketing campaigns. We look at how research, analytics, and marketing controls can be dialed in to drive marketing results while working against bias.
No event found!
looking for something more personalized?