Solve Bike Shop Challenges with Inventory-Led Marketing
So your shop weathered the 2020 storm. Do you know what growth looks like in this new environment?
As a leader in the bike shop digital marketing world, we've seen first-hand the challenges that shops are facing in 2021.  Join Two Octobers' Product Director Noah Learner in this one-hour session to learn how to seize opportunity in 2021 and overcome hurdles inherent to the bike shop world.
The 2020 thrust into e-commerce was like wearing training wheels, and in 2021, those trainers have to come off. And inventory challenges are hitting the core of your business. Your pandemic and post-pandemic strategies are destined to intertwine; in this one-hour workshop, we will explore both technical and theoretical solutions for you to start building your inventory-led marketing roadmap.
Analytically-based examples and case studies

How to build your marketing flywheel

Learn about inventory-led marketing tactics

See how to leverage POS data in your GMB posts

Get tips on how to optimize your store pages to lead to online sales

Integrate a chat tool into your site

Explore new product lines, like used bikes

One hour of content with an optional 30 minute office hours session for personalized Q&A afterwards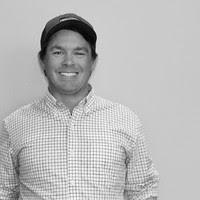 Noah Learner is a Product Director at Two Octobers, a role in which he has an intense focus on tool-building, automation, and helping businesses grow. Noah has been the owner of Bike Shop SEO and built a business around marketing bike shops both online and in-store where he helped shops grow online revenues 60+ % YoY for the past 4 years straight. Prior to that, he managed Young's Bicycle Shop on Nantucket, where he steered the shop through the recession that started in 2008.

Past attendees rate our online workshops an average of 3.7/4!
"I had the opportunity to receive some marketing training from staff at Two Octobers, and I was very impressed by their professionalism, enthusiasm about the field, and depth of knowledge."
– Kirsten Mathison
We love educating marketers! See below for a few upcoming online workshops
One of the biggest under-utilized resources in SEO is Google's Search Console data. Your own site data is more valuable than you think to drive SEO strategy & generate results. Join Two Octobers' product director Noah Leaner in this one-hour session to learn how to make better SEO and content decisions with Google Search Console …
Workshop: Making SEO Decisions with Search Console Data Read More »
Strategy, goals, and planning are big-picture challenges for most marketing teams. Learn the most important components of a marketing roadmap as well as the behaviors needed to keep it fresh and agile.
No event found!
looking for something more personalized?