compete, thrive, and grow
We help purpose-driven companies & organizations
by doing better digital marketing
You are looking for services, tools and expertise that will increase your marketing impact and make your budget go farther. Let us show you the way.
We are a team of experts, teachers and collaborators who take a human-centered approach to data-driven marketing and decision making. Our services combine best-in-class execution with coaching and training to help marketers achieve extraordinary results.
Welcome!
We invite you to join us at these upcoming events, including Two Octobers free digital marketing workshops. We hope you'll leave with more digital marketing knowledge to help you move mountains.
Your keywords are on the verge of greatness. We'll show you how to find the keywords that are just around the corner from page one ranking and what enhancements will power your pages to the next level.
Learn when to switch over to Google Analytics 4 and what to look out for. Nico Brooks will share his journey and road warrior stories as he implemented GA4 for a key Two Octobers client.
No event found!
Welcome to a hub of knowledge, inspiration, how to's and time-saving tools.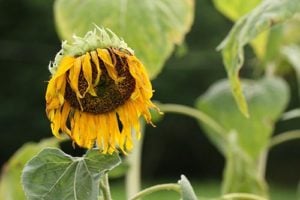 Right now, there's a limitation that you may not be aware of. Google only allows you to see a tiny fraction of your organic impressions and clicks in Search Console.. Only they can answer why visibility is so limited; we suspect it has something to do with the word "monetization". This limit hampers your ability
➔ Read more
From the time we met, I felt confident that Two Octobers was focused on achieving results. They asked more probing questions about specific metrics that I have not come across with other agencies. They clearly defined success metrics based on our goals and explain how they were calculating those metrics.
– Kari Kelley